Get 10% Off for the Month of December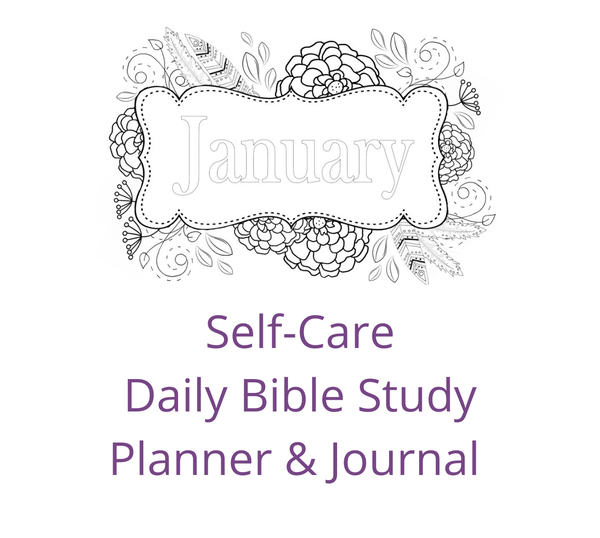 This is Volume 1 of 12 in the series. It is a monthly in-depth self-study planner that is also a journal and a reading plan to read the Holy Bible in 1 year. You can personalize the front and back cover of the planner to make it uniquely your own, by coloring or painting the graphics.
The Self-Care Daily Bible Study Planner and Journal Includes:
Daily scripture reading
Inspiration journal
Daily thoughts
Daily Checklist
Prayer Journal
Daily Goals
Daily Focus
Personal Journal
It is everything in one place all together. This is a monthly planner, which means Vol 2 will drop sometime the first of January 2022. At the end of 2022, you will have your entire library of your life in 2022 that you can look back on and if needed make some changes to make 2023 better and build on the foundations you built in 2022.
Each month there is another monthly Journal that you can add to the set. I wanted to set it up this way so I could personally concentrate on one month at a time and not be so overwhelmed with a yearly plan right off the bat.
This Planner and Journal is for those who want a deeper study in the Bible and prayer life. I added the Daily Journal pages to keep myself on track and to help grow my personal spiritual life.
I hope you get as much if not more enjoyment out of the planner & journal that I have had developing it and bringing it to you.
For the Month of December this planner will be part of the Cyber December Sale.
**At this time, this is only available in digital format. We are working with a printer that is working on bringing us the printed format**
Originally priced at $9.99
Purchases from this website cannot be accepted at this time.
Sorry. This product is missing some information and can't be purchased at this time.
Your Order
Self-Care Daily Bible Study Planner & Journal
Thank you for your purchase!
Product
Self-Care Daily Bible Study Planner & Journal